by Clive Dsouza
Aug 31, 2020
Veganism & Vvegano - Interview with Voiceless India
Veganism & Vvegano - Interview with Voiceless India
Vegan startups and products mushrooming in every part of the world has created a niche of opportunities for budding activists who desire to transform their passion into a business and revolutionize the façade of the vegan industry. In light of this, a company called "Vvegano" has been making waves and promoting ethical shopping by giving its users a wide variety of cruelty-free and plant-based products to choose from. This makes our shopping, hassle-free as we no longer have to worry about the ethical aspects of the things we buy – as Vvegano does it for us!
An Interview with the founder of Vvegano , Clive D'Souza helped us understand the backstory of establishing his startup, his journey with vegan activism, and his thoughts for budding vegan entrepreneurs and brands.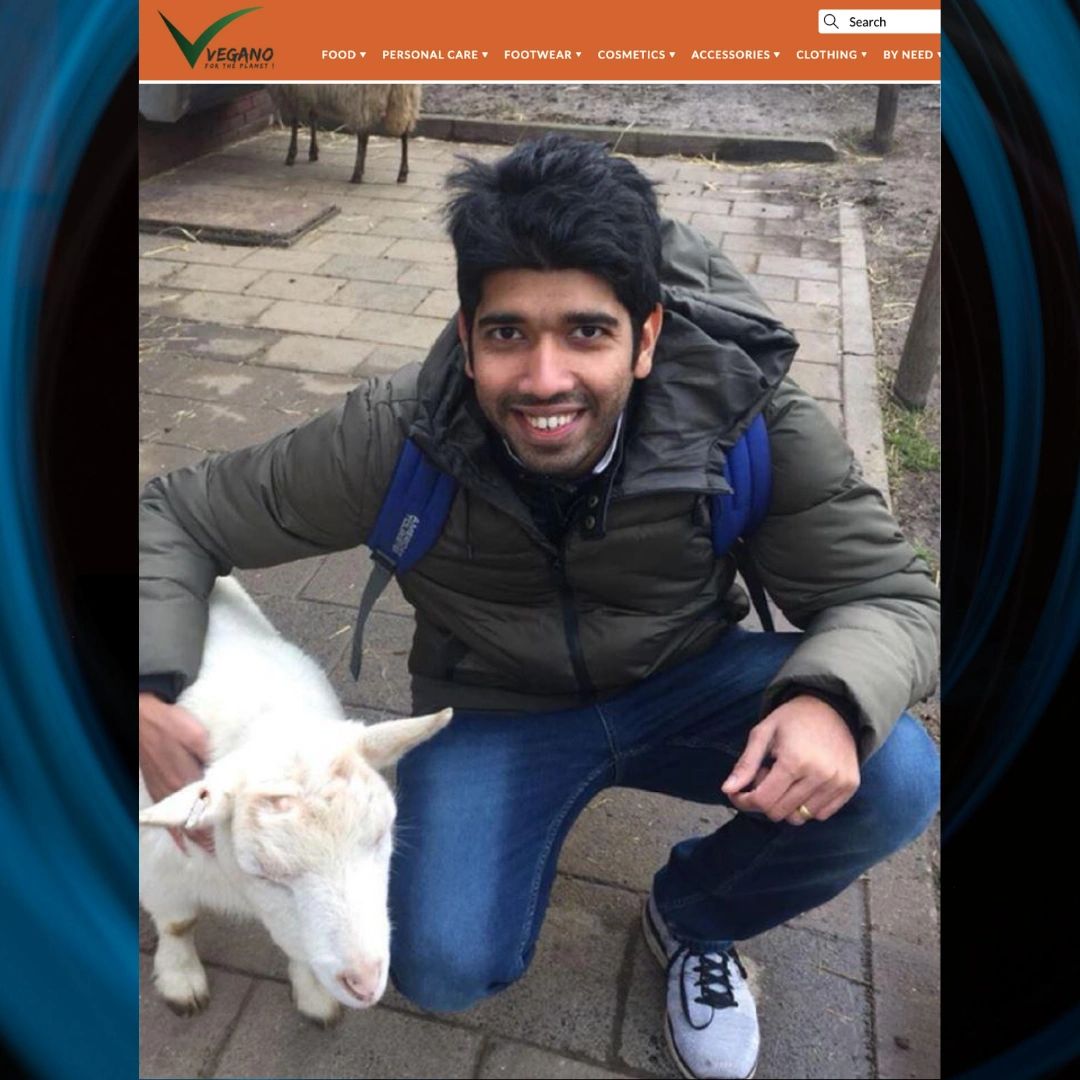 What was the story behind starting Vvegano?
I had always been an animal lover since childhood and in the process, had several companions including dogs and cats throughout my life. But I felt that my dietary choice was not on par with my love for animals and I thus transitioned from being a non-vegetarian to a full-fledged vegan around 9 years ago. This was just the beginning of my journey into the vast world of vegan activism; from there on I took part in several campaigns and activities in Amsterdam to promote the idea of going cruelty-free as a dietary and lifestyle choice. It was during this time that the uncertainty of whether what I was doing, was actually making a difference, lead to the creation of my brainchild "Vvegano!". This was my way of being a vegan activist not just on weekends or when I had the time, but every single day and all the time! 
How did you decide on the location for establishing Vvegano ?
I took several factors into consideration before establishing the company in India, where the concept of veganism is relatively new as compared to its western counterparts. My reasoning for the same was that India has one of the largest population of vegetarians and even those who do consume non-vegetarian food, don't do it regularly, thus enabling the transition to be smooth. And since I am from India, I believed my understanding of the market and the consumers' needs would be much better. And I personally prefer calling Vvegano ,"Activism rather than Business". 
Do you believe that veganism is just for the middle and upper classes?
The main goal of the company is to tackle the problem of animal cruelty at its source by encouraging the purchase of only plant-based products! And while looking at the vegan products from the monetary point of view, I believe that even though vegan alternatives tend to be relatively expensive, its reach and the true essence of veganism as a lifestyle is not just meant for the middle or upper-class population. As one needs to understand that, at its core, veganism has one of the most minimalistic approach to life; in the sense that lentils, vegetables and such products are what makes up the consumer basket of the low-income households. In simple words, – "Veganism is for everybody". And as more people transition to these products their prices will automatically come down as well!
Do you think novice vegan brands should specify their products to be vegan ?
The dilemma that novice vegan brands might face is whether to clearly state if their product or brand is vegan or not. Well, this is a "Double-edged sword!". While not stating whether a brand is vegan might make it difficult for people who actually use vegan products to spot it, but doing so might alienate the product to other consumers. So, having a good balance of both and knowing your target customers might prove to be advantageous to you. 
Also, while pondering about the kind of social issues that your vegan website or brand should tackle, it is essential to understand that in a bid to attract vegan consumers one shouldn't completely turn their backs to non-vegan consumers. Even though the social impact of your company might be of utmost importance to you, it is essential to understand that, that might not be the case for everyone. For instance, if a handbag on Vvegano's website is extremely chic, someone might buy it just for its looks, not because it's cruelty-free; but in hindsight, you have successfully accomplished your cause of selling a cruelty-free product and this might encourage the said customer to come back to your website, and perhaps discover the wide assortment of animal-friendly products. 
How has the COVID-19 situation affected Vvegano's functioning?
Surprisingly, the current situation of unrest caused due to COVID-19, is driving a lot of people towards plant-based products, and Vvegano has also seen its impact with sales multiplying five folds in the past couple of months. However, it is pretty disappointing to see that people still do not realize that the pandemic might have had zoonotic origins, and thus the entire event could have been prevented if more focus was given to ditching animal products and animal agriculture. 
What do you think is the main difference between people's receptiveness to veganism in India and abroad?
Actually, the reasons people provide for not shifting to a vegetarian diet is the same everywhere! Meat has been consumed for such a long time in the world that people find it hard to believe that it is not required! Thus, the same amount of effort goes into convincing someone to try out vegan products or veganism abroad as it does in India.
What are some of the tips you would like to give to someone who wants to start vegan brands/businesses?
The pro-tips for anyone who wants to start a vegan business, brand, website or any entrepreneurial venture in general, is to be calm and composed. When you so strongly believe about your cause, in this case, animal rights, it is easy to lose your temper when someone says otherwise; the key is to research thoroughly and have enough knowledge about your cause. This way, you can engage in active debate with people who are doubtful about your beliefs and maybe even convince them eventually. Prepare for it like you are writing your exams – it is only natural that you will be thoroughly questioned by non-vegans.
In conclusion, no matter what your expertise is, be it making plant-based milk products, daily necessities, trust your instincts and start out and if you put in enough effort, it will grow exponentially. Also, it is not necessary that you need a start-up to make a difference, you could volunteer, take up to social media to express your thoughts and opinions, take part in active debate as well. But if entrepreneurship is your true calling, then you can go ahead and dive deep into the forte of vegan business opportunities, which provides a chance for you to profit as well as serve a social cause. 
Where to find you?
You can check out Vvegano's website to place orders for vegan products ranging from food, accessories to lifestyle. 
Website: https://vvegano.com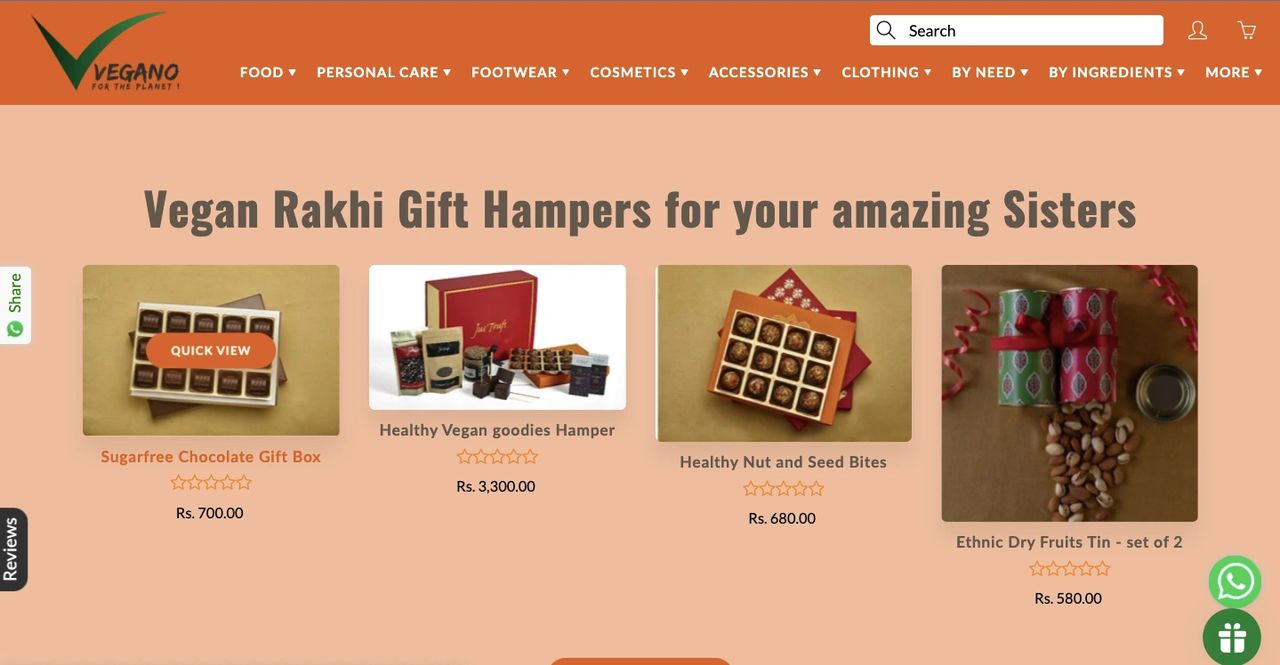 The following are details about Vvegano:
Twitter: https://twitter.com/vveganostore
Facebook: https://facebook.com/vveganostore
Instagram: https://www.instagram.com/vveganostore/
Youtube: https://www.youtube.com/channel/UCI-E-LquQ7TW-Cbe_kSmH0Q 
By: 
Namratha S
(Voiceless India Intern)
Link to the Original Blog - https://voicelessindia.org/vegalog/f/in-conversation-with-vvegano
About Vvegano:
We are an online vegan store based out of India. We have personalized lifestyle products catering to people belonging to the present millennium.  You get nut butters, mock meats, plant-based sweets, dairy-free alternatives, groceries and wellness care products from our store. Do check out some of our outstanding collections right here:
For more, log in to https://www.vvegano.com