by Aparna Ganesh Ram
Dec 13, 2022
Vegan Friendly Destinations- Part II
Vegan Friendly Destinations- Part II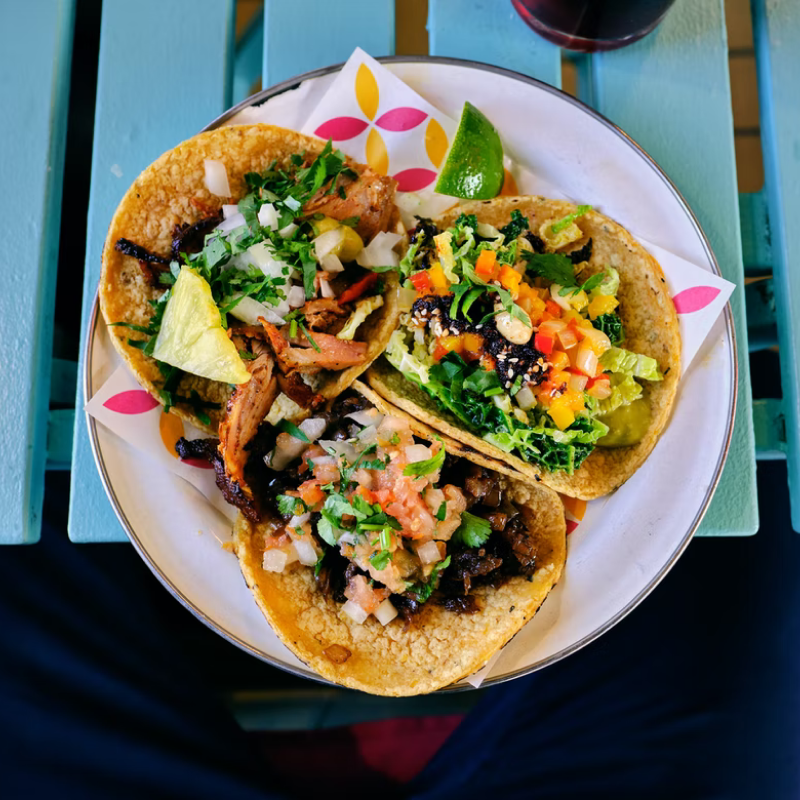 Introduction
Here, in this blog snippet, I am going to display a few other vegan-friendly destinations for your Winter vacation. We covered quite a number of famous ones via the earlier blog. So, let us get started:
Brighton, UK
Brighton is a smaller city situated on the Southern coast of England. This is a vegan-friendly holidaying destination, as a matter of fact. The city inmates are friendly and liberal. Again, you can rave about the great nightlife at the city's hub too. You have numerous vegan cafes, cafes, and pubs spread across the city. You have a supermarket that supplies vegan products alone. The store is named 'Vegan Kind Supermarket'. There is a webpage that is happycow.com. This is a website that rates vegan restaurants worldwide. The site revealed that Brighton in the UK is the most vegan-friendly destination across the whole of the UK. Here, you have more vegan restaurants per resident. Notable vegan-friendly restaurants in Brighton, UK are:
Flower Burger

Super Natural
Lisbon, Portugal
Lisbon is the capital of Portugal. It is known for its flattering array of buildings with an aesthetic form of architecture. You have warm Mediterranean weather to boast of. Plus, the city has plenty of mouth-watering palette for you to choose from. Although traditional Portuguese food comprises meat or fish, Lisbon as a place offers a plethora of restaurants that offer vegan or vegetarian options for people to dine or wine. You can allow caterers to add a vegan twist to delicacies like Italian foods, dumplings, and pastries too. Say, for instance, pastel De Natas, is a vegan-styled puff pastry that has plant-based custard and lemon zest, added to the same. Vegan-friendly restaurants that are worth giving a try in Lisbon are:
Da Terra Bairro Alto and 

The Food Temple
Warsaw, Poland
Warsaw is the capital city of Poland. Not many of you know, that this is a vegan-friendly holidaying destination after all. You have about 5 lakh inhabitants that are a part of this city. Warsaw has been among the top 10 vegan-friendly cities and the city has been maintaining this record for almost 10 years now. You have more and more of vegan restaurants opening here every single year. The vegan burgers you get via restaurants or resto-bars out here are super-yummy or delicious. You can find fast foods and traditional Polish dishes that are 100% plant based. And most of the eateries out here, are just at a walking distance within the city center. So, what more are you waiting for? Pack your bags right away! Here are must-visit vegan restaurants out here in Poland:
Eden Bistro

Youmiko Vegan Sushi
Mexico City- Mexico
Mexico is a bustling city that is going all vegan. Vacationers and travel enthusiasts can enjoy the tropical climate, the place has to offer. You can enjoy Mexican food in a variety of ways indeed. You have umpteen number of vegan-friendly restaurants that can dole out traditional Mexican delicacies using plant-based ingredients alone. Vegan tacos, burritos and quesadillas are available aplenty for you to try on. You have a tropical climate here and with an upsurge in the number of vegan restaurants out here, things can only get better. The vegan foods, apart from being dairy-free, are gluten free too. Most of the pancakes are made from corn instead of wheat flour. You have the Mexican Historic Center that is a UNESCO world-heritage site. Art, culture and food is a wonderful conglomerate that gets the wonderful and bustling city, up and running. Vegan-friendly restaurants you can look for while you are here at the city include:
La Pitahaya Vegana and

Forever
Conclusion
These were the other vegan-friendly cities I was talking about. So pack up your bags to enjoy your holidays at one of the vegan destinations I had mentioned via Segment I and II. 
About Vvegano:
We are an online vegan store based out of India. We have personalized lifestyle products catering to people belonging to the present millennium.  You get nut butters, mock meats, plant-based sweets, dairy-free alternatives, groceries and wellness care products from our store. Do check out some of our outstanding collections right here:
For more, log in to https://www.vvegano.com