by Aparna Ganesh Ram
Dec 12, 2022
Experience your best travel vacation at some of the vegan-friendly destinations around the world- Part I
Experience your best travel vacation at some of the vegan-friendly destinations around the world- Part I
Introduction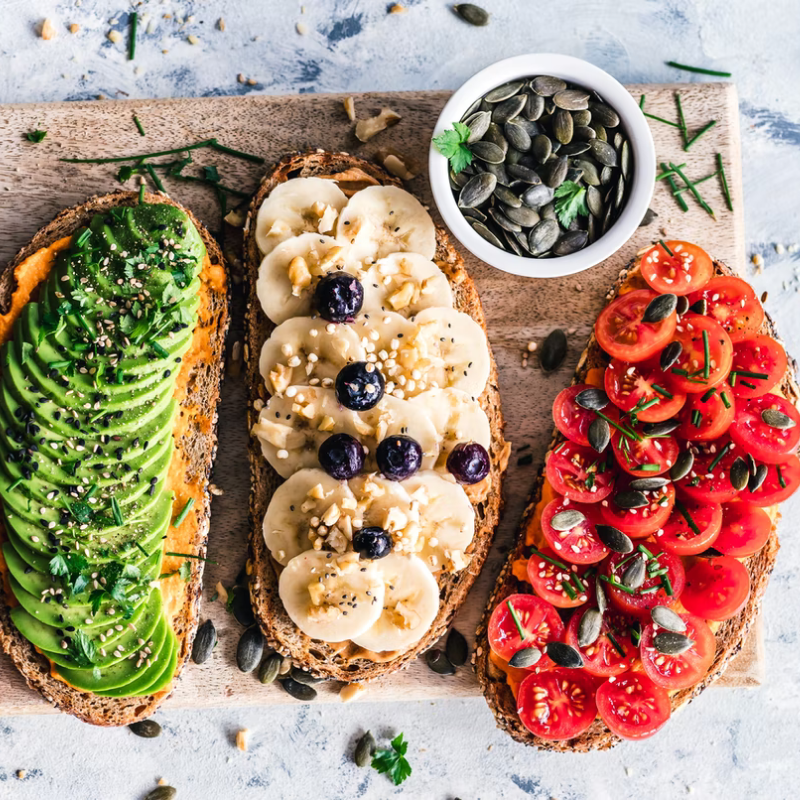 As a vegan, it is hard to find vegan-friendly restaurants, cafes, or even pubs. You may indeed want to wine and dine this Christmas and New Year's Eve. Do you want to know what vegan-friendly destinations are? I will give you a list of vegan-friendly holiday destinations around the world. And you better get your bags packed and your plane tickets booked. Are we ready to get started?
Tel Aviv, Israel
Tel Aviv is the vegan capital of the world. You can get a mouth-watering array of dishes that are entirely plant-based, as a matter of fact. You can discover about 400 vegan restaurants throughout Tel Aviv. Some of the signature dishes out here include Baba Ganoush, Hummus, falafels, Israeli salads, Malabi, Babka, and lot many delicacies for you to roll your taste buds into. You can find quick bites at most of the vegan-friendly restaurants out here. So, if you are planning for a vegan-friendly holiday destination for Christmas and New Year's Eve, then Tel Aviv in Israel must top the list. Here is must-visit vegan-friendly restaurants you can look for while you are here in Tel Aviv:
Bali, Indonesia
You have numerous beaches and holiday retreats in and around Bali in Indonesia. Bali is also known for its serene yoga centers, astounding natural landscapes, and yummy food options. In fact, the tourist hub is taking into a vegan lifestyle, as a matter of fact. Most of the eateries in and around Bali use 'tofu' and 'tempeh' as meat-replacing ingredients, after all. Hence, if you would love digging into vegan food, then Bali must be at the top of your travel itinerary. Try out some of the vegan delicacies like gado-gado, nasi campur, nasi goreng, tempeh gorang, bakso, and sambal. The must-visit vegan restaurants are:
I am Vegan Babe and

GIVE Cafe
Berlin, Germany
Apart from food or culinary options, Berlin can also offer you wider expanses of art and culture, while you are here in the capital city of Germany. You have plenty of restaurants and cafes out there that offer plant-based dishes, as a matter of fact. You can also sign up for some incredibly stunning cookery classes, to learn new plant-based recipes, hassle-free. 
The vegan festival is held in Berlin Germany, year after year. Many vegans around the world scout over to Berlin to visit the summer vegan festival that is held over here. With a rich mix of art, culture, and food, would you ever say no if you were given flight tickets to fly to Berlin in Germany? Here are the must-visit vegan restaurants you can go to while you plan to tour the city for the very first time:
Nut Butter and

Pearl Brasserie
California, the United States of America
You have a tremendous amount of plant-based cuisine throughout the state of California covering the United States of America. You have cities like Los Angeles and San Franciso that offer authentic vegan food to plant-based eaters across the world. 
You can find delectable fruit salads made from melons, kiwis, and freshly cut strawberries. You can also discover vegan comfort food spots as most of their brands or chains have now started offering vegan-friendly dishes too, along with their main menu. Again, if you travel via camping tents or stylish resto pubs out here, fret not. You have a chain of departmental stores that sells vegan-friendly ingredients. Here, at vacation spots, you can cook your own food too. Here are vegan-friendly spots you can never say no to:
Wild Living foods and

Millenium
Chiang Mai, Thailand
You may have come across Thailand as a holidaying paradise as you have turquoise-shaded tropical islands out here. Not many of you know that here, you have a fleet of vegan-friendly restaurants and cafe bars out here too. Chiang Mai is strategically situated across the Northern part of Thailand. In fact, this is the city that is voted as the 'Vegan Capital of Asia'. You have traditional Thai dishes made from pure coconut milk. Hence, you can easily find vegan dishes even if you travel with lacto-vegetarians out there. Apparently, the city of full of vegan restaurants with delectable plant-based food options served at eateries surrounding the city of Chiang Mai in Thailand. 
Do you want to learn authentic Thai foods? Then, you can learn their secret recipes by signing up for some fab cookery classes, as a matter of fact. Here, you can learn to cook traditional Thai delicacies, using plant-based ingredients alone. Sounds fun and interesting, pack your travel bags right away! These are some of the authentic vegan restaurants you must scout for, while you are here in the city.
Good Souls Kitchen and

Pure Vegan Heaven
India
You can holiday to exotic travel destinations covering the Indian subcontinent. You have mountains, valleys, metropolis cities, cosmopolitan hubs, and holidaying options out here that are budget-friendly and limitless. You have several metropolis cities in India that have been going entirely plant-based in India. With a growing population of millennials and a 39% vegetarian country, you have quite a number of dishes that can be veganized. You just may need to cut out on curds, ghee, cottage cheese, and honey. Let me introduce vegan cafes surrounding the Indian sub-continent:
At Bangalore- Just Cafe (Sadashiv Nagar), Carrots (Koramangala)

Hyderabad- Sage Farm Cafe, Terrassen Cafe, and Plantarium Vegan Cafe

Chennai- Lyfe by Soul Garden Bistro and SpiceKlub

Mumbai- The Earthlings Cafe, Rare Earth- the vegan Cafe, Earth Cafe at Waterfield
Dublin, Ireland
Dublin is the capital city of Ireland. This is one of the biggest and most posh places in Ireland. You have wonderful pubs, resto-bars, and nature-driven spots for you to drool over. You have an amazing number of vegan offerings to choose from. These include jackfruit curry, vegan burgers, fresh pasta, vegetable salads, and lots lots more. You also have a vegan fair that happens in the cosmopolitan city every year during the month of September. You have stalls selling cruelty-free clothing, food stalls, and cosmetics that are done by vegan companies across the globe. These are the must-visits you cannot say no to
Amsterdam- Netherlands
Amsterdam is a bustling city capital of the Netherlands. Hotel Amsterdam is a 100% vegan hotel that can offer you vegan breakfasts, lunches, and dinners. In fact, you have quite a lot of cafe bars and restaurants covering the vegan population alone. In fact, there are 280 restaurants in and around Amsterdam that can offer you vegetarian and vegan foods, as a matter of fact. You have plant-based options from local supermarkets too. You can avail of pocket-friendly pricing with respect to fresh fruits and vegetables from local vendors out there. For restaurants offering vegan food, these are the mind-boggling ones:
Conclusion
We will cover the remaining world-famous holiday destinations in part 2 of this particular segment. Till then, stay tuned!
About Vvegano:
We are an online vegan store based out of India. We have personalized lifestyle products catering to people belonging to the present millennium.  You get nut butters, mock meats, plant-based sweets, dairy-free alternatives, groceries and wellness care products from our store. Do check out some of your outstanding collections right here:
For more, log in to https://www.vvegano.com